Many exciting Rockin' Public Skate Sessions at Rocket Ice Skating Rink all year long and on days off school! Skate to the music with a wide range of themes and character skates!
Ice Skating Lessons at Rocket Ice are perfect for skaters of all ages and abilities. By focusing on fundamentals and fun our instructors ensure a great time!
Figure Skating at Rocket Ice is fun and exciting. Explore our skating lessons, competition opportunities, freestyle ice and synchronized ice skating.
An opportunity to learn the sport, make friends, and have fun. We are home to the Sabre Hockey Association.
Ice Skating is the best way to celebrate. Birthday or group outing with family or friends, Rocket Ice is here for you!
Open Rat Hockey times, Adult Lessons, or our over 50 League- Rocket Ice has reliable times and lots of fun!
Welcome to the Rocket Ice Skating Rink Website!
Learn Ice Skating and Hockey Fundamentals
Rocket Ice Skating Rink offers a diverse selection of ice skating and hockey lessons perfect for any age and ability level. Our Learn to Skate Lessons are based on the model used by the United States Figure Skating Association and are taught by our professional coaches. Our Learn to Play Hockey Lessons use the Advanced Development Model created by USA Hockey and also work in tandem with the Chicago Blackhawks Minor Hawks program. Check out the Figure Skating and Hockey Pages for additional information on class times!
Rockin' Public Ice Skating
We also offer Rockin' Public Skate times year round with character skates and themed music. Ice skating with your family and friends to our rockin' music is a great way to have fun on weekends, days off school, and holiday breaks! See our Public Skate page for a monthly calendar of upcoming themes and times.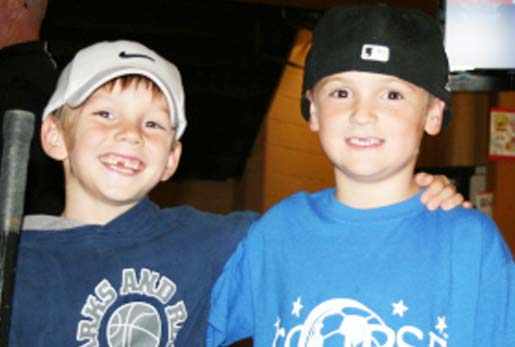 Our goal is to keep kids busy, happy, healthy and having fun!  If there is a day off school, we have Rockin' Public Skate, Stick & Puck hockey sessions, extended Freestyle figure skating sessions and more. Be sure to come to Rocket Ice on your next day off school!
Rocket Ice Skating Rink is home to one of the largest figure skating communities in Chicagoland.  Our strong Freestyle Skating schedule allows busy families to plan their figure skating sessions months in advance.  Visit the Freestyle Ice page to  view the calendar and be sure to note extended times on days off school.  We can't wait to see you on the ice!
At Rocket Ice we love our adult hockey players.  Year 'round we have Adult Rat Hockey seven days a week for this important crew.  View the Rat Hockey schedule for dates and times.  Join the friendship, fitness and fun at Rocket Ice!
Ice Skating Rink Birthday Party
Rocket Ice Skating Rink has year round, full service birthday parties hosted by our birthday party heroes. Birthday party packages as well as other information can be found on our Birthday Party webpage.
Group outings are fun and easy at Rocket Ice.  Boy Scouts, Girl Scouts, School Outings . . .  if you have a group, we have your answer to an active, fun event. Visit our Group Outings page now!
Summer Skating and Hockey
Summer is the perfect time to Learn to Skate or Learn to Play Hockey.  Visit our program pages to select a time that works for your busy family.  All summer long we have Rockin' Public Skate for your family to enjoy.  Ice skating is the perfect way to cool down during the hot summer months.
Also, Rocket provides extensive summer Stick & Puck hockey times, Freestyle ice times, and private lesson times all geared toward allowing your young ice skater or hockey player to have fun and achieve at their highest level.  All summer long . . . Rocket Ice is here for you!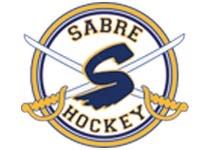 Rocket Ice Skating Rink is proud to be home to the Sabre Hockey Association. The Sabres are one of the most established youth hockey organizations in the state.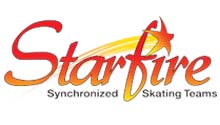 The Starfire Synchronized Skating team has been a part of Rocket Ice since 2000. The Starfire teams seek to have fun, develop strong skills and compete at a high level.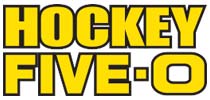 Hockey Five-O is a recreational, no check league for players over 50. The goal for players is to enjoy time on the ice with their teammates and to develop a strong sense of camaraderie.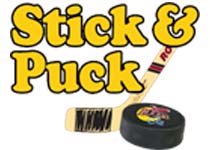 Stick and Puck is a great way for young hockey players to get on the ice on days off school or after school Monday through Friday. Also, see our early morning times Tuesday, Thursdays and Fridays.
Rocket Ice Skating Rink is located in Bolingbrook and serves the communities of Bolingbrook, Naperville, Woodridge, Romeoville, Plainfield, Joliet, Downers Grove, Lemont and many more. Please contact us if you have any questions. We are always happy to help, check out the rest of our website or give us a call at 630-679-1700 for more information!