Hockey Five-O: Adult Hockey League
It's great to be 50! Rocket Ice is proud to be the home of Hockey Five-O, an adult hockey league, for players ages fifty and older who live in the Chicago area. Rocket Ice is easy to get to as it is located near I-55 and I-355. Hockey Five-O is open to all players of any ability level.
The adult hockey league at Rocket Ice runs all year and is broken up into different sessions so you can join at any time. Player's skills are evaluated when they join Hockey Five-O and then they are placed on a team. This keeps the adult hockey league balanced and allows for a better playing experience. Teams are comprised of approximately 14 skaters and one goalie. Hockey Five-O is a well organized and competitive adult hockey league. The games are fast paced and fun. There is no checking to keep everyone safe.
Hockey Five-O meets twice per week on Wednesdays and Fridays. Wednesday evenings are Rat Hockey sessions and games are played on Friday nights. We recognize that each player has a job, family, and other responsibilities. The commitment is just enough to have a successful team and an enjoyable experience.
No problem, anyone over forty is welcome to join Hockey Five-O on Tuesday evenings for Rat Hockey. We also have Rat Hockey 7 nights a week! Once you approach the half century mark you are able to participate in Friday game nights. Rocket makes turning 50 exciting!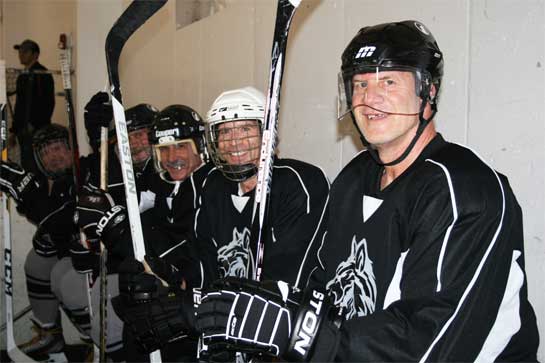 Benefits of Joining an Adult Hockey League
It is competitive and exciting.

You will get to know and develop friendships with your teammates

Hockey Five-O is a great way to stay fit and have fun

You will become a better hockey player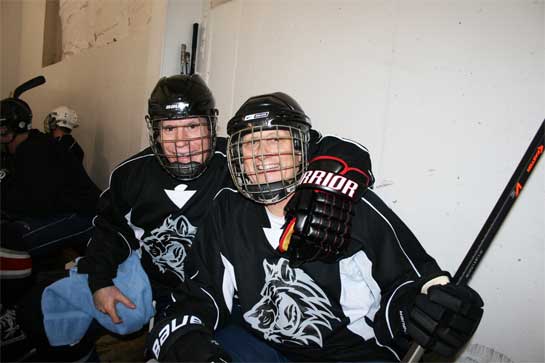 What Else Does Rocket Ice Have to Offer?