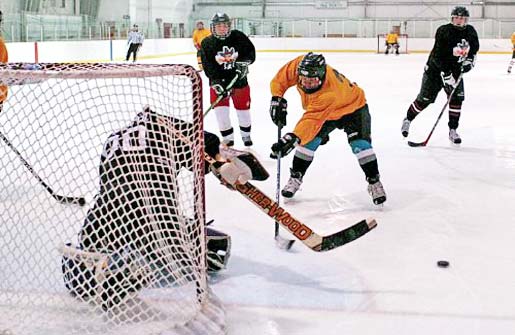 Friendship, Fitness, and Fun
Adult Hockey is a great way to stay young, fit and active. Join over 167,000 adult hockey players in the country by signing up for Adult Hockey Lessons at Rocket Ice Skating Rink.
Learn to Play Hockey…
Just for Adults at Rocket Ice
New to skating? It is never too late to learn a new sport. With our great coaching staff and top-grade ice quality our adult hockey lessons will provide you with an excellent experience and refined skating skills. Rocket Ice Skating Rink has coaches with collegiate, elite, semi-professional, and professional hockey experience. They will share their knowledge and love for the game with you! Experience the fun of being a part of a hockey team and making friends, all while playing the coolest game.
Benefits of taking Adult Hockey Lessons
You will have a deeper understanding for the sport. Playing hockey, cheering on your kid or kids' games, or watching an NHL game will be more fun and captivating than before.

New to the area? Get to know members of your community. Adult hockey lessons are the perfect way to make new connections and friends.

It is good for your health and it's fun!
Fall II Oct 29 - Dec 17, 2017
$162 for 8 Weeks | $25 Walk-on
Beginner & Intermediate: Sunday 7:20-8:20 pm
Winter 1 Jan 7 - Feb 18, 2018
$142 for 7 Weeks | $25 Walk-on
Beginner & Intermediate: Sunday 7:20-8:20 pm
Winter II Feb 25 - April 8, 2018
$122 for 6 Weeks | $25 Walk-on
Beginner & Intermediate: Sunday 7:20-8:20 pm
Summer - June 11 - August 13, 2017
$178 for 9 Weeks | $25 Walk-on *No Class July 9th
Beginner & Intermediate: Sunday 6:30-7:40 pm
Adult Hockey Team Concepts Summer Camp
For adults playing in a League or capable skaters who have completed Adult Learn to Play Hockey classes.
Every Friday Night: 7:20 - 8:20 PM
June 16th - August 25th, 2017 (No Class June 23rd)
10 Weeks  $185  Sign Up Begins May 6th - Limited to first twenty two (22) registrants.  Bring your teammates!
"Vacation Provision" allows the registrant to pro-rate off one or two classes of his/her choice.  Dates of absence are required at time of registration.  9 classes  $166, 8 classes  $148.
Team strategies to enhance your success playing the greatest game.
Have you ever asked yourself during a line shift, "Where am I supposed to be?" or "What am I supposed to be doing?"  If so, this is the camp for you!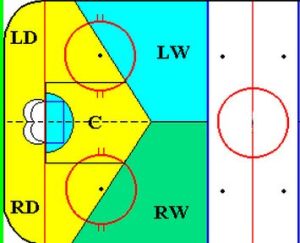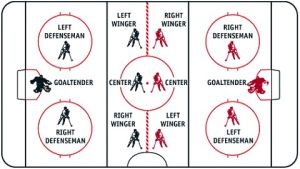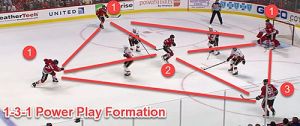 Our skilled coaching staff offers fundamental team training for adult players who are looking to get a leg up on the competition.  Simple playmaking and positioning are taught and repeated so players can quickly read and react with confidence and anticipation in most game situations.
Learn what your role is in the following game situations:
Breakouts
Defensive zone coverage
Neutral zone transitions
Offensive zone attack
Special Teams Play
Scoring situations
Face offs
Our progressive camp is ideal for any adult hockey player who is currently playing on a team or is preparing to join a team.
What can I do with the skills I have learned?
The fun never stops once you complete an adult hockey lesson. Hockey is a sport that has a larger community. Once you learn to play, you can join an adult hockey league. Our in-house adult hockey league is

Hockey Five-O

 for all players over 50.

Come in for

Rat Hockey

. Rat Hockey is open ice just for adults with consistent and reliable times.

You can play hockey with your kids. If your child plays hockey, take your son or daughter to

Stick and Puck

. It is a great way to spend time together and both work on your skills. Rocket Ice Skating Rink has frequent stick and puck times throughout the week, weekend and on days off school.

You will also be able to ice skate with your family at

Rockin' Public Skate

. We have themed skates and the music will be rockin'. It is a great way to laugh and enjoy each others' company.

You can also become a member of

USA Adult Hockey

. Becoming a member allows you to become a referee and coach. They also have member-only events and clinics.