Blackhawks Legend Bobby Hull Visits Rocket Ice Skating Rink
Bobby Hull's Advice to Young Hockey Players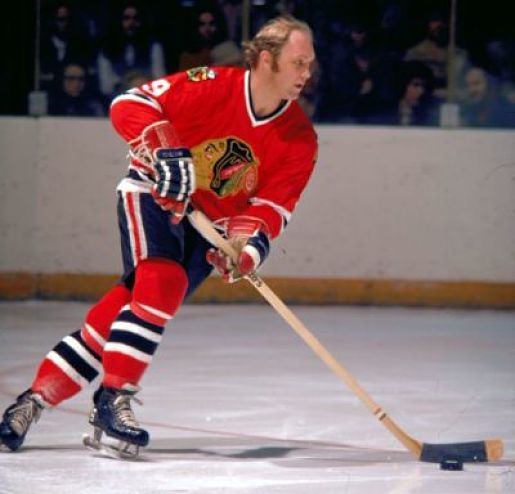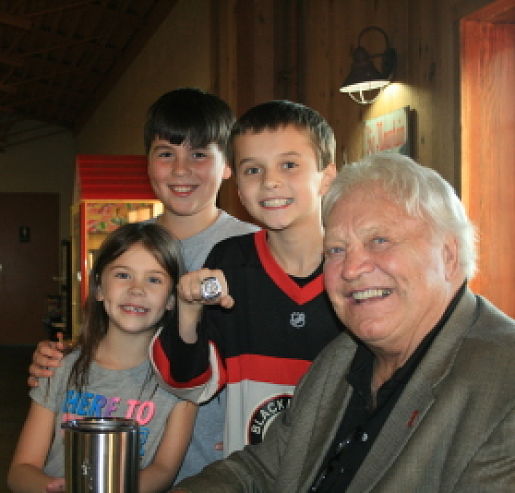 A team of young hockey players, who were at Rocket Ice Skating Rink for a tournament, came to visit with Bobby Hull.  They admired Bobby's Stanley Cup ring and asked him for advice.  Bobby Hull drew them into a huddle with his gravely voice . . .
"Let me tell you crew, in hockey there are 3 big things . . .
Shoot 'em high!  Shoot 'em hard!  Shoot 'em fast and shoot 'em often!
Keep it simple.  Hockey is a game of two on one.  Take your team mate and isolate one man on the other team - make it a game of two on one.
Have fun and play every shift like it is your last one!"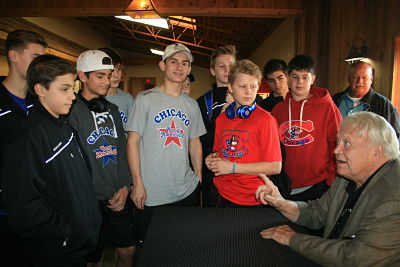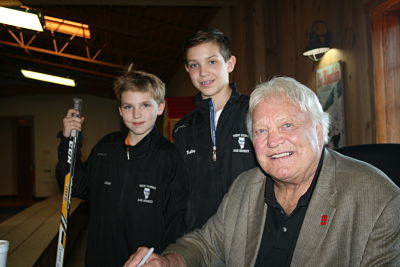 All of the young hockey players were so polite.  They all thanked Mr. Hull for the photo, his wisdom and for letting them wear his huge Stanley Cup ring!
Other kids, adults, families and hockey teams politely approached Bobby one at a time.  His patient and caring way was contagious.  Everyone who approached waited and was careful not to disrupt anyone else's visit with a Chicago sports legend.
Bobby Hull's love of people, interest in the lives of each fan - young and old, great laugh and sense of humor made it a magical day at Rocket  Ice Skating Rink.
Thank you, Bobby, from your friends at Rocket Ice Skating Rink and across the country.
A Golden Whistle for the Golden Jet!
Mary is 85 years old, a life long Chicagoan and an avid Blackhawks hockey fan.  Her neighbor helps Mary out with car rides and errands and visits.  She knows that Mary loves the Blackhawks!  She heard through her friend that Bobby Hull would be at nearby Rocket Ice Skating Rink on Friday.
She asked Mary if she would like to go and visit with Bobby Hull and maybe get his autograph.  Mary was thrilled.  "This will be so fun.  Thanks for thinking of this.  I have something I would like to give to Bobby."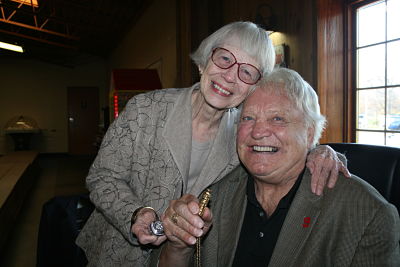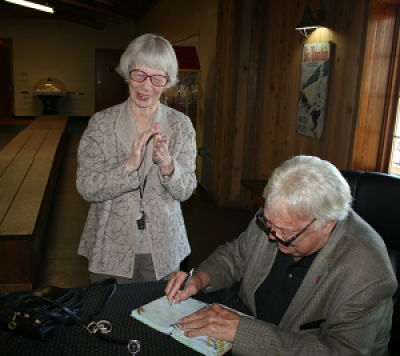 Friday afternoon arrived and the threesome headed off to Rocket Ice.  There was excitement in the car as she shared stories of her best Blackhawks hockey memories.
Mary and her friends walked into the lobby at Rocket Ice Skating Rink.  Mary turned and saw Bobby Hull.  She squealed like a teenage girl.  "Bobby!"  she yelled as she hustled to give her hockey hero a big hug.
She told Bobby all about the 1960's and 70's when she and her husband were regular fans at the original Chicago Stadium.  They loved cheering for Stan Mikita, Tony Esposito, Pierre Pilote and their favorite high scoring winger, Bobby Hull, nicknamed the Golden Jet!
Mary then showed Bobby a beautiful golden whistle that she wore on a necklace to every game.  "Bobby, every time you would score, I would blow my whistle!  My husband and I were your biggest fans."  Bobby held the golden whistle, studied it and gave it a few loud blasts.  "I remember hearing that whistle when I scored!"  exclaimed Bobby.
"Bobby", Mary said "I want to give this whistle to you today, I want you to have it."
"No, Mary.  You don't need to do that.  You keep this, it is so nice."  said the very humble Hockey Hall of Famer.
"Bobby, now you listen to me," insisted Mary.  "My husband and I loved watching you and cheering for you.  We really want you to have this.  You keep it and think of us."
Bobby gratefully accepted the beautiful gift.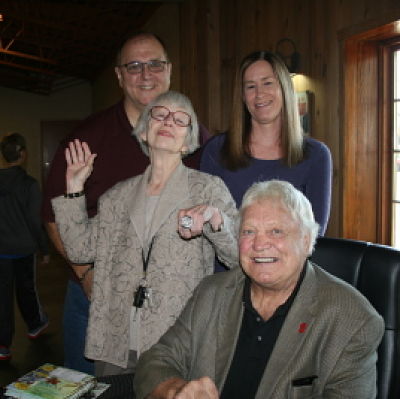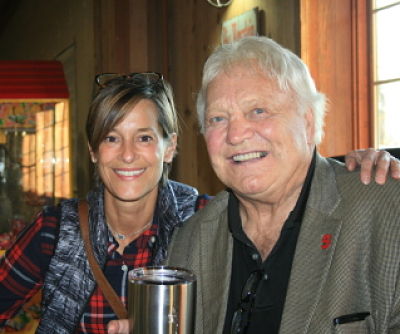 Born and raised in the small town of Pointe Anne, Ontario
Played his first hockey game for the Chicago Blackhawks in 1957 at the age of 18
Helped the Blackhawks win the NHL Stanley Cup in 1961
Scored 610 goals in the National Hockey League (17th highest scorer in NHL history)
Inducted into the Hockey Hall of Fame in 1983
Father of Brett Hull who was inducted into the Hockey Hall of Fame in 2009
Played Left Wing
Nicknamed "The Golden Jet" for his incredible speed and blonde hair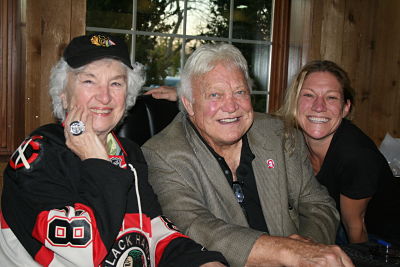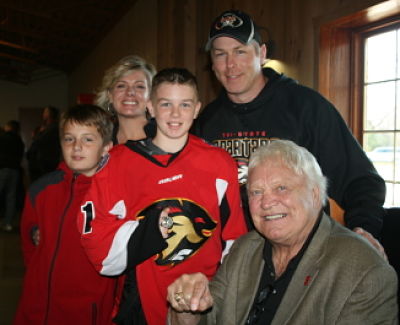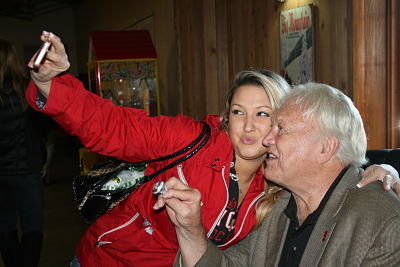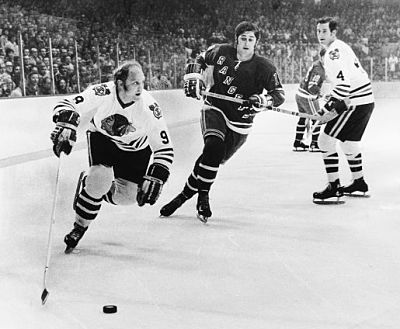 Rocket Ice Skating Rink, y

our home for friendship, fitness and fun . . .ages 3 to 93!