Freestyle Ice Skating: Open Ice Times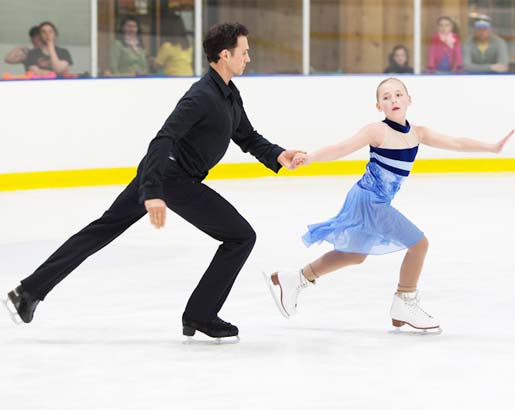 Freestyle ice skating at Rocket Ice Skating Rink is a great time to work with your coach and advance your skills! You can work on your turns, spins, footwork, jumps and more. With consistent freestyle ice skating times committed and published months in advance, Rocket Ice is the perfect ice skating rink for skaters with a busy schedule looking to practice and train. See our latest freestyle calendar below, grab your ice skates, and join us today!
Freestyle Ice Skating Never Stops!
Our figure skaters are hard workers and committed to ice skating. Rocket Ice is here to provide you with all the freestyle ice skating times you need to achieve success and to have fun while doing it! We offer sessions in the summer, during the school year and on days off school. 
Summer Times: Champions are Made in the Summer
Freestyle ice skating at Rocket Ice Skating Rink is available all summer long. Freestyle ice skating sessions are offered 6 days a week. This will allow you to attend frequent practice times and not loose any skills. Receiving monthly schedules provides you with the opportunity to plan your summer practices with your coach in advance.
School Year Freestyle Ice Times
We offer early morning freestyle ice skating times before school several mornings each week, after school ice times Monday – Friday, and each Saturday morning. There are also extra freestyle times on days off school.
Day Off School? Come to Freestyle Ice at Rocket Ice!
We monitor the surrounding school districts' calendars to provide you with additional freestyle ice skating times. Don't miss out, check our freestyle calendar!
Preparing for an Ice Skating Competition, Exhibition, or Ice Show?
Rocket Ice Skating Rink offers great freestyle times for you to practice for your upcoming event. Bring your music and enjoy practicing your program on our freestyle open ice. Your next event is sure to be a success!
Sign in at the front desk when you arrive.

Practice your skills

It is not required that you have a coach. Always remember to be safe and respectful of other skaters.

Experience friendship, fitness, and fun!