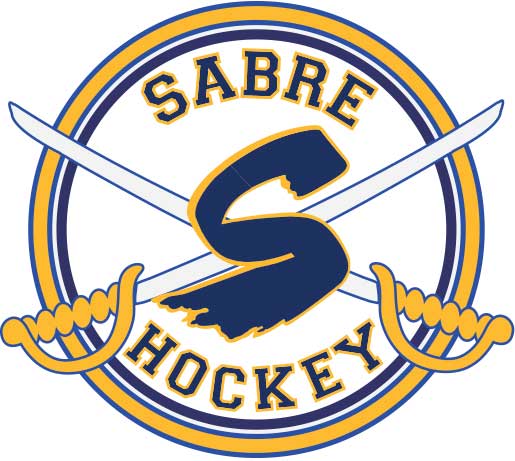 Sabre Hockey: Rocket's Home League
The Sabre Hockey Association is one of the largest and most recognized youth hockey associations in Chicagoland and the Midwest for boys and girls hockey. Rocket Ice Skating Rink is proud to be the home of Sabre Hockey. Since its inception in Naperville over 40 years ago, the Sabre Hockey Program has been responsible for teaching strong leadership and outstanding values to youth hockey players and families alike.
Boys and Girls Hockey Teams
Sabre hockey teams are broken down by age group that begins with Mite Teams. After Mite teams the progression is as follows: Squirts, PeeWees, Bantams and up through Midgets. Sabre's girls hockey teams include: 6U, 8U, 10U, 12U, 14U, 16U, 19U. Both the boys and girls hockey programs are highly accomplished. A great way to see and learn more about the Sabre Youth Hockey Association is to watch the short recap video below of their season. 
Girls Hockey Teams' Accomplishments
2016 – 10U South West Spring League 2nd Place

2015-2016 –  19U USA Hockey National Championships Quarter-Finalists

2015-2016 – 19U State Champions

2015-16 – 10U 3rd Place Illinois State Hockey Championships

2015-16 – 10U NIHL Wolves Cup 2nd Place

More Accomplishments for Sabre's Girls Hockey can be found at https://sabregirlshockey.com/our-accomplishments/
Boys Youth Hockey Teams' Accomplishments
Pee Wee A3 - 2016 Tier II Pee Wee B

State Champions
2016 South West Spring League Champions                                                                                                                                                                  

Pee Wee A1

Pee Wee A2

Pee Wee A5

Bantam A4

2015 Pee Wee Minor Inaugural USA v. Canada for Wounded Warrior Project tournament Champions

Gold Mite 2 - Rocket Ice Arena 2015 Thanksgiving Tournament Champions

Bantam Minor - 2015 Spring Meltdown Champions

More Accomplishments can be found on the Sabre Hockey Association Facebook Page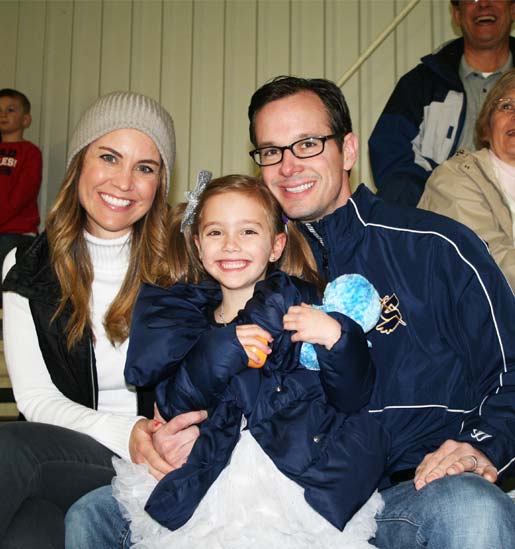 Steps To Become a Sabre Hockey Player:
In order to get involved in the Sabre Hockey program it is important for a youth hockey player to take a few Learn to Play Hockey Lessons. This will allow them to receive a solid background in ice skating and hockey. The Rocket Ice Skating Rink Learn to Play Hockey program offers excellent class options for children who want to become a Sabre hockey player.
A typical youth hockey player's journey starts at Rocket Ice Skating Rink in Rocket Hockey Level 1 class. In these classes players receive a top-notch background in ice skating, the most important skill for a successful start in hockey.
 

After completing Level 1, players move into Level 2 where hockey stick handling skills are introduced. Level 2 students then move on to Level 3 which introduces the concept of teamwork on the ice.  
From Level 3 students can move into either the boys or girls hockey program for a Sabre Youth Hockey Team. Players also have the option to advance into the Rocket Ice Level 4 program which emphasizes skating, stick handling, passing, shooting, scrimmages and team concepts.
 

After completion of the Rocket Ice Learn to Play Hockey program youth hockey players will have all the necessary skills for a successful transition into either the boys or girls hockey program at the Sabre Hockey Association.
Illinois State Hockey Championships
Sabre Hockey announces 19U Girls' Team and 18U Boys' Midget Major Team each win State Championship!
The Sabre Hockey 19U Girls' Team and the 18U Boys' Midget Major Team each are celebrating after winning the Blackhawks' Cup State High School Championships. It was a thrilling conclusion for each of these Sabre Hockey teams as they clinched the State Championship in their final game!
These Sabre Hockey players displayed a lot of hard work and dedication throughout their seasons. Their Sabre coaches, managers, parents and the entire Sabre Hockey organization played important roles in their success.
We are all so proud of these young ladies and men! It has been a total pleasure to watch them grow and mature over the years. How exciting for them to enjoy such wonderful success!
Good luck to the Sabre Hockey Midget Major Team as they compete for the National Title in Lansing, Michigan April 6th-10th!
Congratulations!
Your Friends at Rocket Ice Skating Rink
Rocket Ice is dedicated to the proper development of young hockey players, if you have any questions or would like to learn more we are happy to help! Please feel free to contact us at 630-679-1700 or email events@rocketice.com